FOCUS
THE DIAGNOSIS
BY OPTICAL AND IN-DEPTH EXAMINATIONS
Ella Tushinsky Restoration & Conservation's condition reports are based on two different types of examinations: systematic (visual) examination and, if necessary, complementary in-depth examinations approfondis requiring more specialized equipments or external laboratory analysis.

Systematic visual examinations
The following examinations are documented with high resolution photographs and a narrative report.
visible light optical inspection
Normal light inspection consists in documenting the front-view of a work (standards photography).
Raking light inspection reveals the texture of a work, any eventual surface alterations, and the painter's technique.
Before

lumière rasante

After
ultraviolet light inspection
Ultraviolet light shows the state and the thickness of the varnish and can reveal previous restorations invisible to the naked eye.
UV light inspection records are compared to normal light inspection records.
Before

examen à la lumière UV

After
Microscopic Inspection
Investigation with a binocular microscope to visualize the paint layer details and structure, and thus understand how the work was originally painted as well as possible later modifications
High-resolution digital photography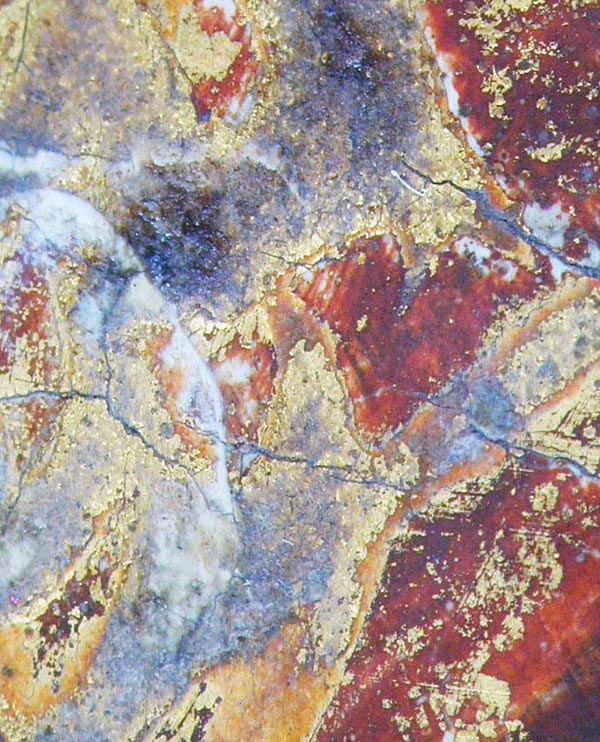 In-Depth Examinations
In-depth examinations require more sophisticated tools and are documented with a narrative report and digital images.
infrared inspection
examination with infrared light to reveal the presence of repainted layers and any eventual preliminary drawings
digital capture and archiving of IR images
Before

examen lumiere IR

After
X-Ray inspection
X-ray imagery, submitted to referral laboratories
X-ray interpretation: the presence of layers under repainted areas and the particularities of the support
Before

examen rayons X

After
analysis and sampling
a cross-section of the layers of materials comprising the paint layer (binders, pigments, etc.)
biological analysis (identification of types of mold) submitted to referral laboratories
Before

coupe stratigraphique

After