An Atypical Career Path Ella Tushinsky: from Russia to Paris… via Jerusalem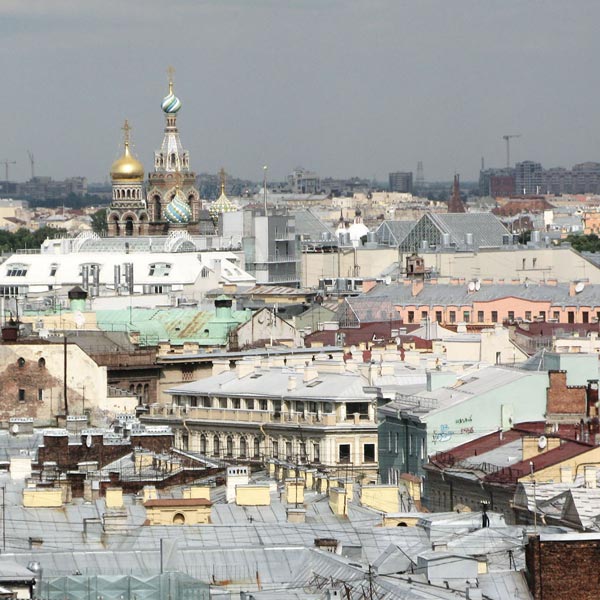 Saint Petersburg's roofs viewed from Saint Isaac's Cathedral.
Love of art. A native Russian, I developed a love of drawing and painting from a very early age. My childhood was spent in St. Petersburg, the cultural capital of Russia.
First steps. As a result of my interest in painting and drawing, I attended a high school specializing fine arts, a facility partnered with the Imperial Academy of Arts in Saint Petersburg.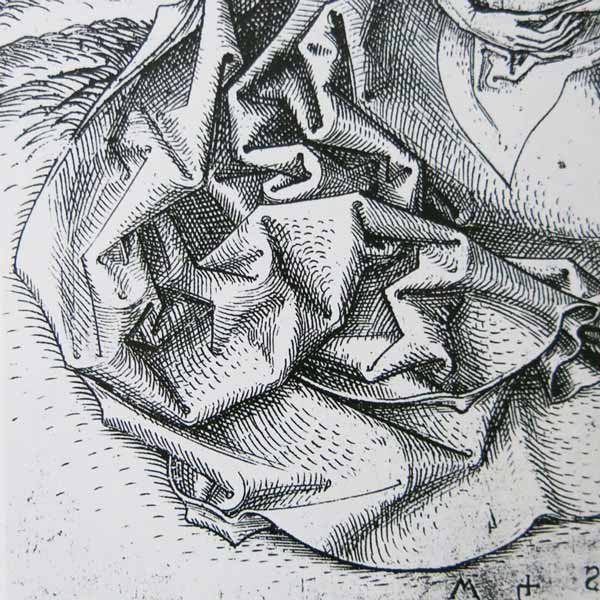 Martin Schöngauer's Madonna and Child in the Couryard (detail)
Groundwork. In high school I acquired a solid foundation in the techniques of classical painting and drawing.
Career choice. Motivated by a growing passion for both the Old Masters and works from the Modern period, I chose to continue my schooling in the field of painting restoration and conservation.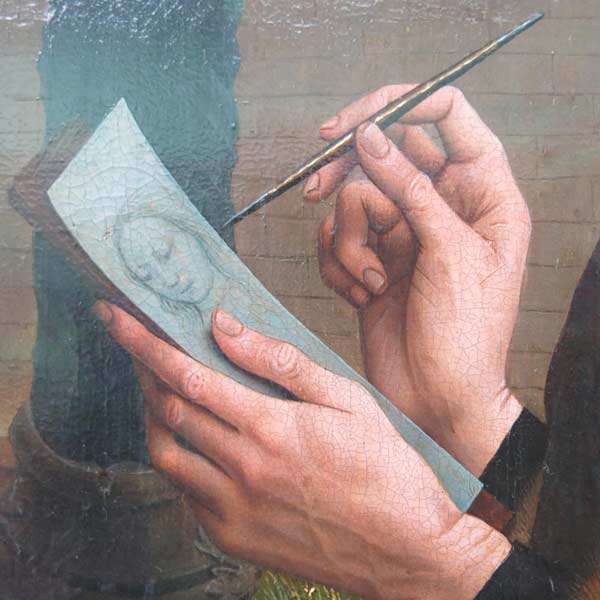 Rogier van der Weyden's Saint Luke Drawing the Virgin (detail)
Specialization. I enrolled in the renowned Faculty of Art Conservation at the Repin Institute of Arts in St. Petersburg. There I acquired the prerequisite artistic and scientific skills for art restoration as well as an in-depth knowledge of art history. Over the course of the six-year study program, I interned at a number of major museums.
Apprenticeships. Through a number of apprenticeships with respected museum conservators, I gained hands-on experience in conservation and restoration, an important part of my training at the Repin Institute.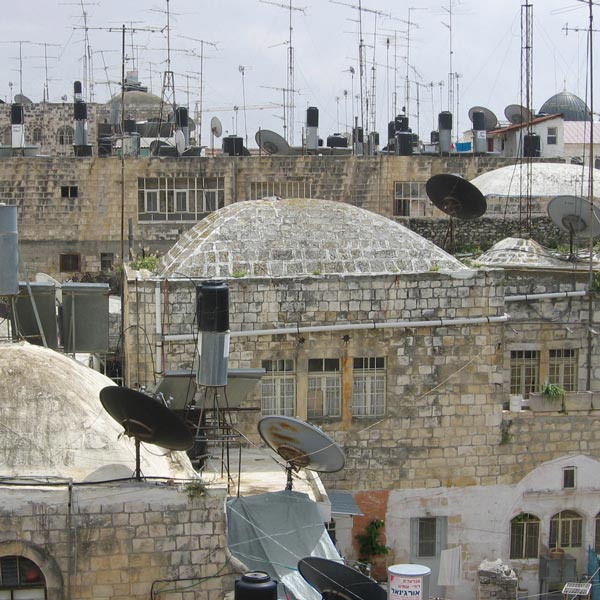 Jerusalem's roofs viewed while walking the City Ramparts.
New horizons. Life took me from Russia to Israel. There I worked as a restorer for four years, mainly for the Restoration Centre of the Israel Museum in Jerusalem. My exposure at the time to new cultures and outlooks and, in particular, my contact with modern and contemporary art broadened my palette of professional skills and experiences.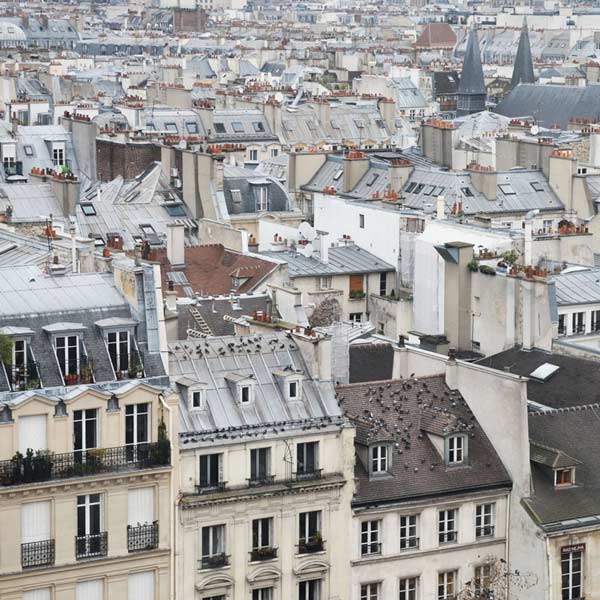 Paris' roofs as seen from the Centre Georges Pompidou's top floor.
France and Paris. In 1995, I left Israel for France, choosing to stop in Paris, where I spent a few years working for a well-known gallery and then in 2000 opened my own art conservation studio. My strong commitment to restoration work of the highest quality has led me to develop a clientele of dealers, museum curators and private collectors. Meanwhile, the city's world famous cultural heritage and incredibly diverse arts scene completely won me over. I now call Paris my home.
Selected internships at the Repin Institute's partner museums
Hermitage Museum → lien (page in Russian)
Pskov Historical, Architectural and Art Museum Complex → lien
(Saint Petersburg) Academy of Fine Arts Museum → lien
State Research Institute for Restoration (GosNIIR) → lien